"seventhings is a tool that takes a lot of the burden off us and makes it easier."
- Tim Jäger, Co-Founder & CTO
It's a well-known fact that the eye eats with you - but perhaps the nose does too? With air up, it certainly drinks with you. Through retronasal smelling, the ability to taste smells, air up has invented a revolutionary and healthier way to drink. With their diverse selection of scent pods, you can now smell... anything while drinking... and taste, whatever you want!
But how does air up –a Munich-based company that has grown so quickly and successfully and continues to grow - use seventhings's inventory manager? You can find out this and much more in this article!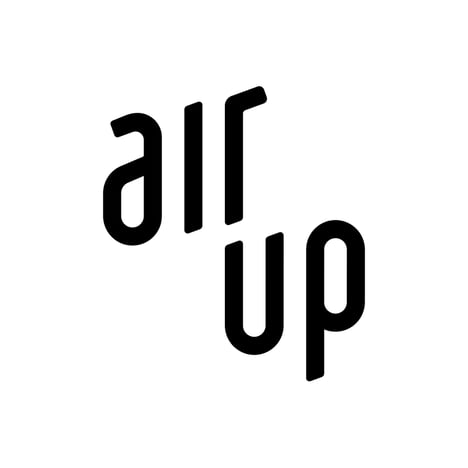 ---
company: air up
industry: food industry
location: Munich
---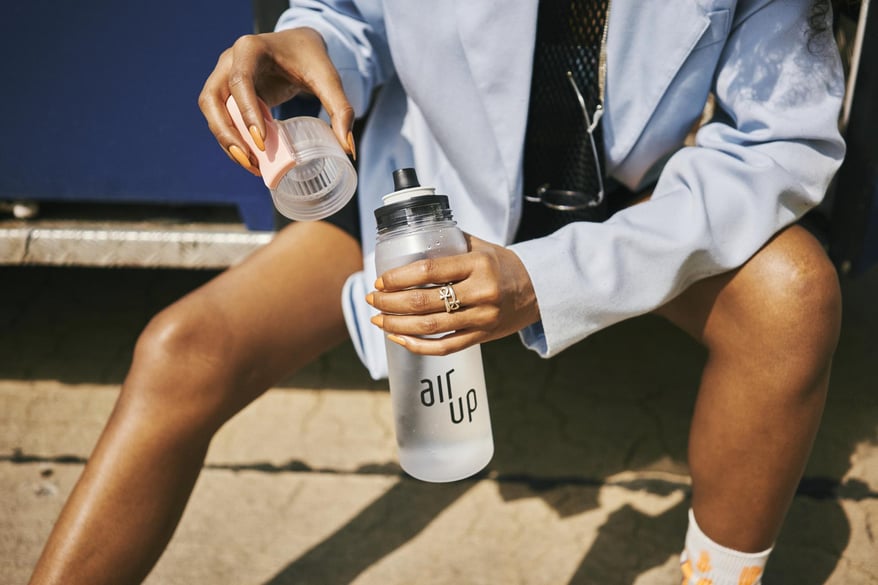 the key facts
founded in 2018
world's first drinking bottle that flavours water via scent
approx. 200 employees
approx. 1000 items to manage
the challenges and wishes
Like many companies that are growing, air up needed a tool that would support them technologically for the future and be adaptable to change, so that the full potential of the business could always be realised in the long term.
However, air up has a slightly different plan with our software solution. They started a pilot project to manage prototypes and samples of bottles and drops. This is because these sometimes only differ so minimally that it is not directly recognisable with a quick glance which version of the prototype it is. That's why they want to use the software for the time being to label their samples uniquely and to enable quick identification via scanner. With around 1000 items, this was becoming increasingly difficult. Only later will our inventory manager be rolled out to manage all the assets in the company.

In order to outsource as much work as possible, the inventory labels, which are used to identify the objects, are to be pre-printed and not produced in-house. The labels should be individually designed and include the logo.
---
You can find out EVERYTHING you need to know about inventory labels here.
---
Furthermore, air up wanted to be able to clone and duplicate data so that maximum efficiency can be ensured in the management of the items. As already mentioned, many items are almost identical prototypes that differ only at a minimal level. In order not to create each item anew, the data should be duplicated or cloned here. This feature also offers many other advantages, which you can test yourself.
In addition to labels, they also wanted to be able to customise things in the software itself and thus have full freedom to activate and deactivate or add and remove fields individually. Another feature request was the linking to individual assets, whereby each item can be uniquely assigned via link and the susceptibility to errors in the assignment is minimised.
Like many other companies, air up had a great interest in RFID technology or more precisely - RFID labels. With this type of tag, objects can be detected without direct visual contact, which saves a lot of work. For example, it is not necessary to scan each object in a room individually.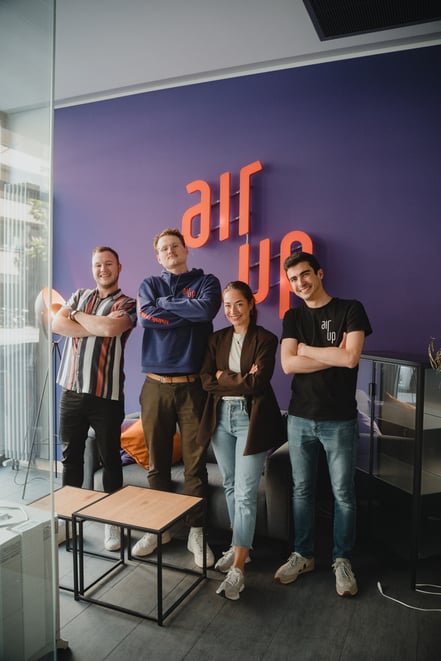 the solution
After establishing the seventhings Inventory Manager, air up quickly realised that this was the tool that would faithfully accompany them in the future and provide the necessary scope for strong growth. Now, with the help of the labels and scanners, the prototypes can be easily recorded and managed. After scanning the label, all stored information, documents and images appear in the software or smartphone app - regardless of location and in real time.
As requested, the labels do not have to be printed by the customer, but are provided individually by seventhings. After professional advice on the appropriate labels, they are produced to the highest standards at the seventhings headquarters. Here, the label is personalised and the air up logo is printed on it.
The wish to be able to duplicate and clone objects with a feature was also fulfilled. This possibility has even become the favourite feature of the product manager of air up - Daniel Buccini. See what else he has to say about seventhings in the video!
---
---
In addition, there is full freedom to edit, move and create fields within the software, which is fully in line with the team's wishes. With the introduction of RFID scanners and labels, items can now be recorded without visual contact, which increases efficiency enormously.

We wish air up continued success and fun with inventory!
"For us, seventhings came out on top in the end after the assessment with other tools"
- Tim Jäger, Co-Founder & CTO

Are you still looking for a scalable and digital software solution for your inventory? Then why not try us out free of charge and without obligation for 14 days?
seventhings - tag it, scan it, know it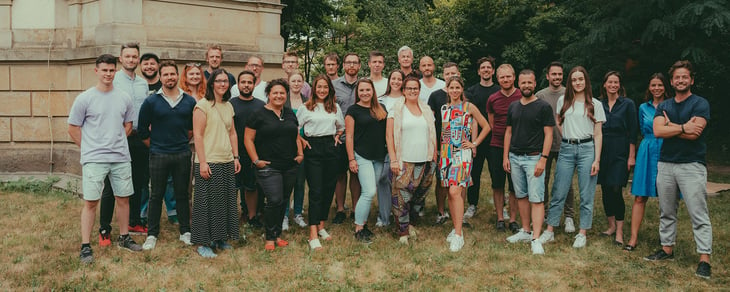 ---